Transpositions, Pt. 9: Shayla Vie Jenkins & Jenna Riegel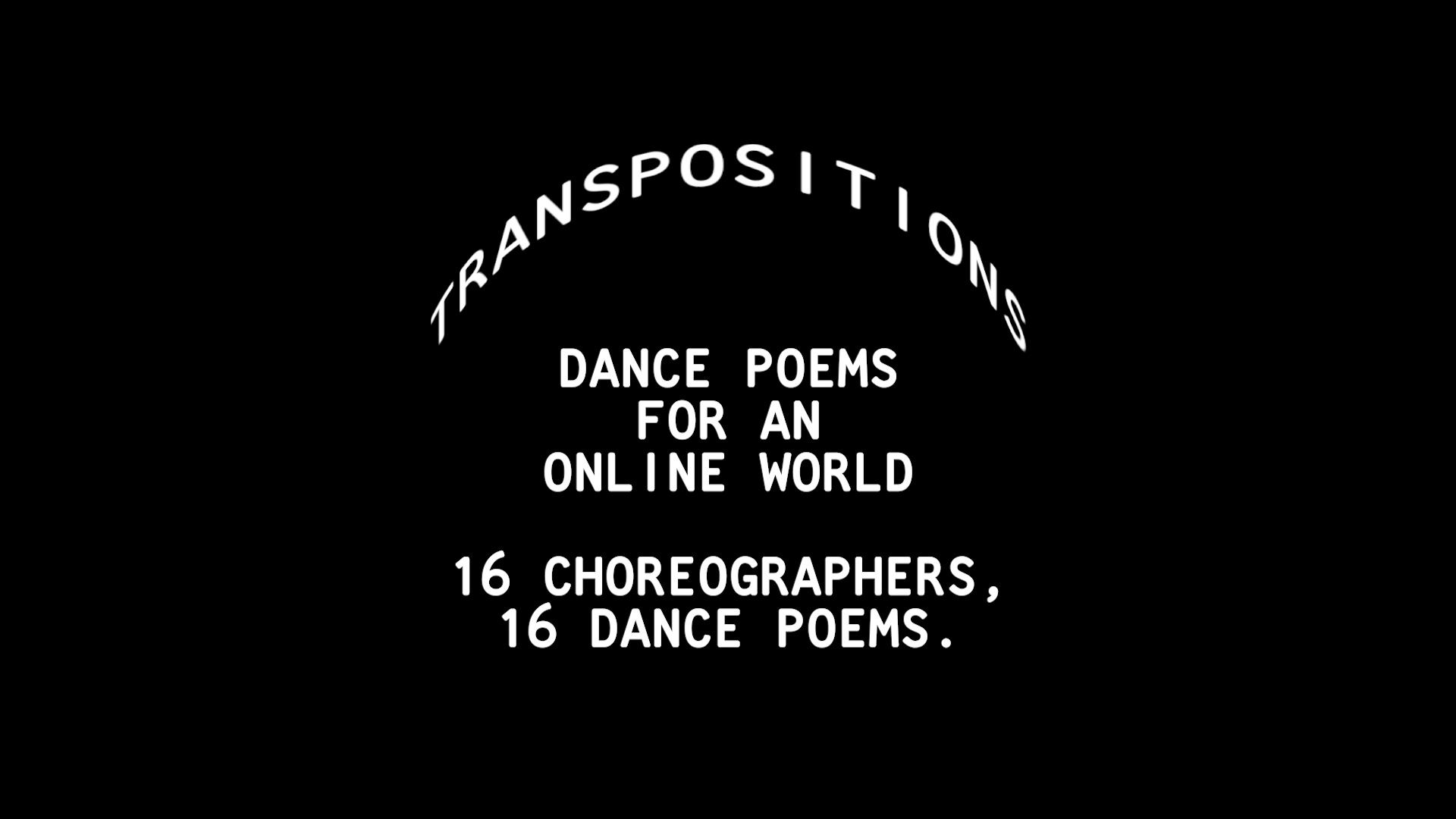 Witness what happens when Yale Dance Lab in partnership with the Yale Schwarzman Center invites 16 choreographers to create digital dance poems, performed by dancers from across the Yale community. Knitting together local, national, and international communities of dance, Transpositions: Dance Poems for an Online World explores the continuous and interrupted transmission of embodied dance practices in digital life. Edited by by Kyla Arsadjaja MFA '20, and with sound design by Joe Krempetz MFA '24, the concept and direction of this episode is by Shayla Vie Jenkins & Jenna Riegel.
Shayla-Vie Jenkins is a performer, teacher, and maker based in Philadelphia, PA. Jenkins spent a decade performing with Bill T. Jones/Arnie Zane Company and serves as a teaching artist and répétiteur. She has worked with many incredible artists most recently including Ni'Ja Whitson, Night of 100 solos Merce Cunningham Centennial Celebration, Yvonne Rainer, Okwui Okpokwasili and Peter Born. She is an Assistant Professor in the School of Dance at The University of the Arts. Shayla will be co-choreographing with artist Jenna Riegel.
Jenna Riegel, originally from Fairfield, Iowa, is a dance artist, maker and educator. Between 2008-2019, she toured and performed nationally and internationally as a company member of David Dorfman Dance, Alexandra Beller/ Dances, Bill Young/ Colleen Thomas & Company and the Bill T. Jones/Arnie Zane Company. Jenna has been on the dance faculty at Barnard College, The Juilliard School and Virginia Commonwealth University and is currently an Assistant Professor of Theater and Dance at Amherst College. Jenna Riegel will be co-choreographing with artist Shayla-Vie Jenkins.