Transpositions, Pt. 7: Cécile Feza Bushidi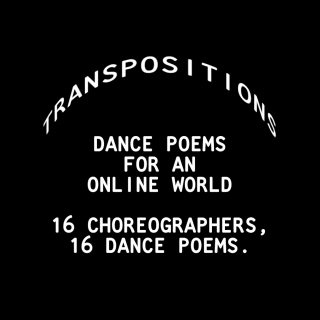 Witness what happens when Yale Dance Lab in partnership with the Yale Schwarzman Center invites 16 choreographers to create digital dance poems, performed by dancers from across the Yale community. Knitting together local, national, and international communities of dance, Transpositions: Dance Poems for an Online World explores the continuous and interrupted transmission of embodied dance practices in digital life. Edited by by Kyla Arsadjaja MFA '20, the concept and direction of this episode is by Cécile Feza Bushidi.
Next, watch an interview with dancers from the episode.
Cécile Feza Bushidi is currently a postdoctoral researcher and lecturer in dance and art history at Yale University. She is a graduate of the School of Oriental and African Studies where she earned a PhD in History. Previously, she held fellowships at NYU Center for Ballet and the Arts, the University of Cambridge and the Institute of Historical Research, University of London. Her current research interests cover dance history, dance historiography, and performance theory. As a performance artist, Cécile is involved in independent dance and theatre projects. 
Transpositions choreographers are drawn from Yale faculty, New Haven, Philadelphia, New York, Burkina Faso, and South Africa. Transpositions is sponsored by Dance Studies and Theater and Performance Studies with support from the Wallace Fund for Dance and the Yale Schwarzman Center.