Transpositions, Pt. 4: Renee Robinson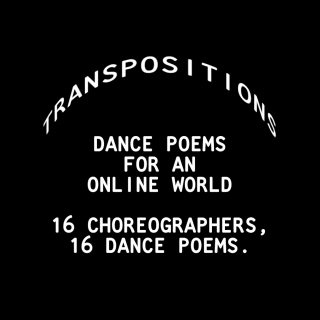 Witness what happens when Yale Dance Lab in partnership with the Yale Schwarzman Center invites 16 choreographers to create digital dance poems, performed by dancers from across the Yale community. Knitting together local, national, and international communities of dance, Transpositions: Dance Poems for an Online World explores the continuous and interrupted transmission of embodied dance practices in digital life. Edited by Kyla Arsadjaja MFA '20 and featuring the song "Level Up" by Ciara, the concept and direction of this episode is by Renee Robinson.
Robinson is a lecturer at Yale, guest faculty at Juilliard and faculty at The Ailey School. Ms. Robinson spent 30 years as a member and principal dancer of Alvin Ailey American Dance Theater. Ms. Robinson has performed at the White House for the State Dinner, has been honored with the Dance Magazine Award; was a presenter for the New York Dance and Bessie Awards; and was honored as an Artistic Powerhouse by Good Housekeeping L'ORÉAL Paris.
Transpositions choreographers are drawn from Yale faculty, New Haven, Philadelphia, New York, Burkina Faso, and South Africa. Transpositions is sponsored by Dance Studies and Theater and Performance Studies with support from the Wallace Fund for Dance and the Yale Schwarzman Center.