'One,' Episode 20: Madi Cupp-Enyard & Jax Blaska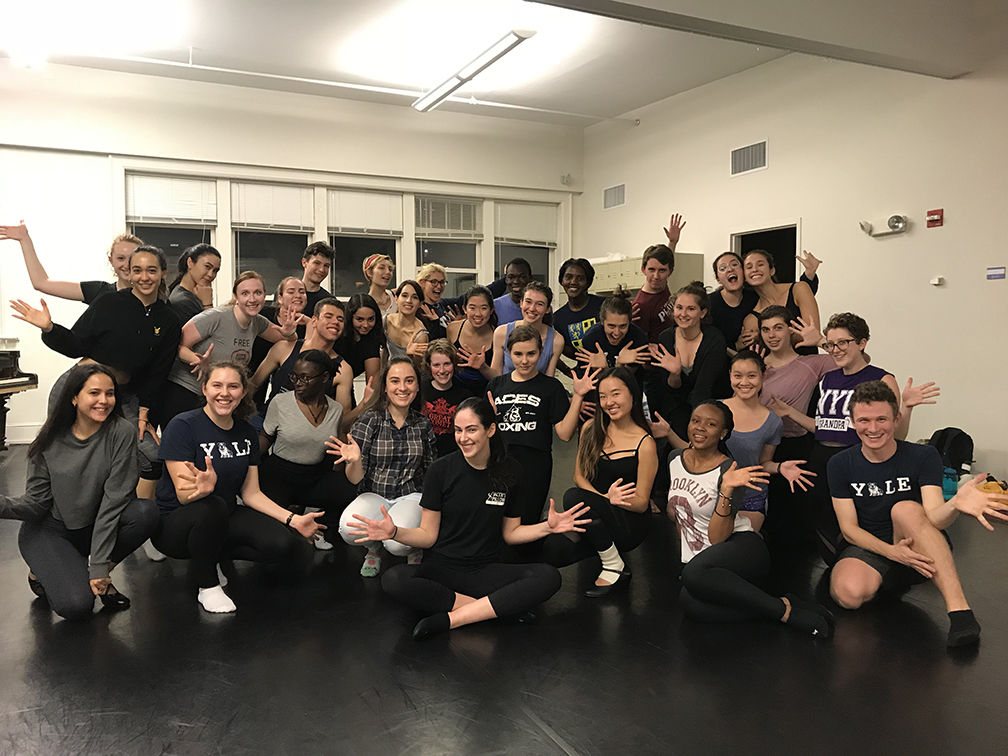 In episode #20 of the Yale Schwarzman Center web series, One, Madi Cupp-Enyard YC'20 interviews Jax Blaska YC'20 about their joint senior thesis project, a re-imagined production of Chicago.
Cupp-Enyard and Blaska are both double majors in Women, Gender, and Sexuality Studies and Theater Studies. They met in their first-year at Yale through a theater performance and later discovered their shared academic interests. Cupp-Enyard and Blaska's overlapping ideas and goals led the pair to examine the play, Chicago, in terms of the relationship between performer and audience.
Blaska asks, "What does it mean that you are looking at me? What does it mean that I am being constructed in your view?"
A cast of 21 actors and additional supporting members collaborated to honor the roots of cabaret history. Due to the pandemic the production did not premiere, but Blaska remarks on how the rehearsal process did ultimately bring the play to life.
One, a web series produced by the Yale Schwarzman Center (YSC), highlights interdisciplinary approaches to the arts in relation to the YSC's values of collaboration, wellness and belonging. The inaugural season illuminates the creative and academic merits of student works impacted by physical distance and explores perspectives on community-building among dispersed groups.  The series title, One, is a nod to the YSC's aspiration to advance a sense of "One Yale'' and create an interconnected community that builds new traditions of student engagement around the campus and into the world.
Subscribe to One on the YSC YouTube channel. Connect with the YSC on Facebook, Twitter and Instagram for the latest digital content and announcements.
By Laurie Gomez YC'22