Requiem for an Electric Chair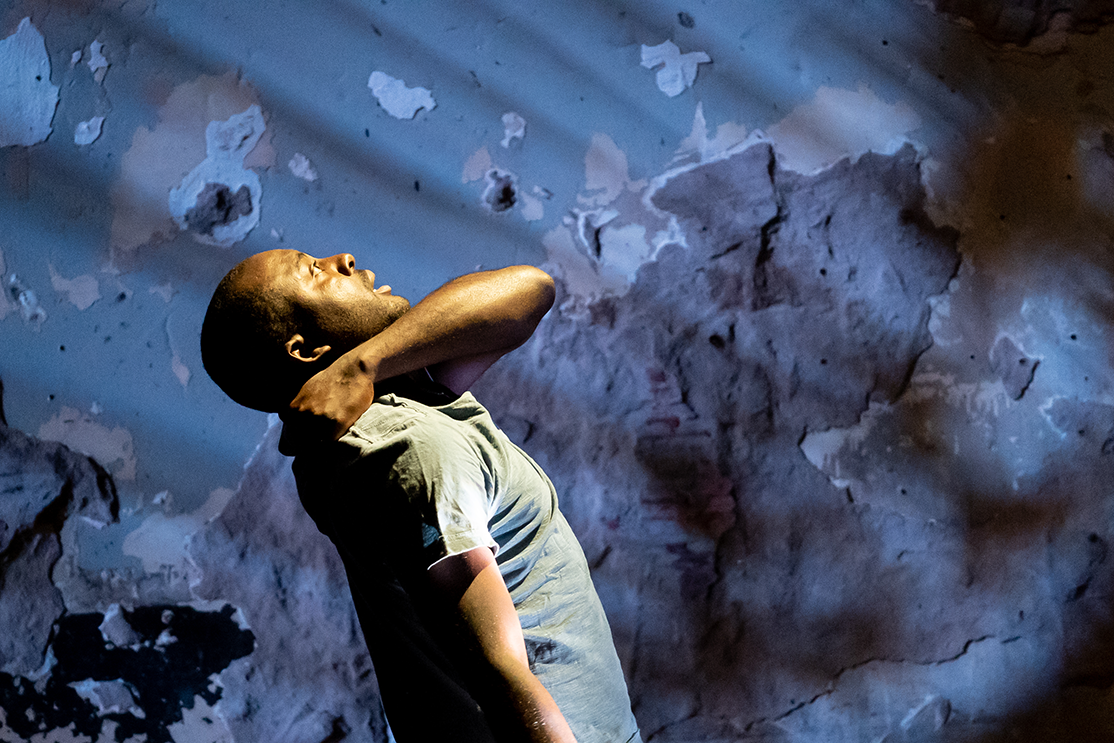 YSC presents a theatrical masterpiece that celebrates the powerful effects of truth-telling as an art form and blurs the boundaries between performance and daily life. The critically acclaimed one-man play, Requiem for an Electric Chair, will be presented to the Yale and New Haven communities on September 14 at 7:30pm. (Doors open at 7pm.)
This event is open to the public.
Our registration system, Yale Connect, will open in a new window. Students, faculty, and staff, log in with your NetID. Members of the public, enter as a guest.
If you require a disability-related accommodation, please contact Audience Services Manager Carla Jackson at carla.jackson@yale.edu within 10 days of the program.
Requiem for an Electric Chair
Written and performed by Toto Kisaku. Developed by Toto Kisaku, Hanifa Nayo Washington and Will MacAdams with translations from Robert F. Barsky. Presented by YSC with support from Yale MacMillan Center Council on African Studies.
Requiem for an Electric Chair tells the true story of Congolese playwright, actor, director and producer Toto Kisaku, who was sent to death row for his musical comedies that educated the public about disinformation and child abuse by local churches and the complicit role of the government. In performing Requiem, Kisaku takes the audience on a journey from his imprisonment, using mannequins on stage to stand in for the cellmates whose faces Kisaku could not make out in the dark, to his escape from the Democratic Republic of Congo in 2015.
"I wanted to show people what happens to people who are waiting to be executed. Two minutes before you are executed, what are you seeing? What are you thinking about the world?" he said. The play culminates with his journey to the U.S., where he was granted asylum in 2018.
In April, YSC hosted the popular session "Risking it All: A Conversation with Theater Artist Toto Kisaku," where he spoke passionately about his work to expose American audiences to the plight of many immigrants escaping corruption, collusion and authoritarianism. "Requiem reflects a reality that people are ignoring. People hear about people being incarcerated and executed, but they ignore what's going on inside the human being in that moment. I want the audience to know that each second in our life counts," added Kisaku.
Toto Kisaku in Requiem for an Electric Chair. Photo by Nosrat Tarighi.
Featured image:

Toto Kisaku. Featured image by Nosrat Tarighi.