Katia & Marielle Labèque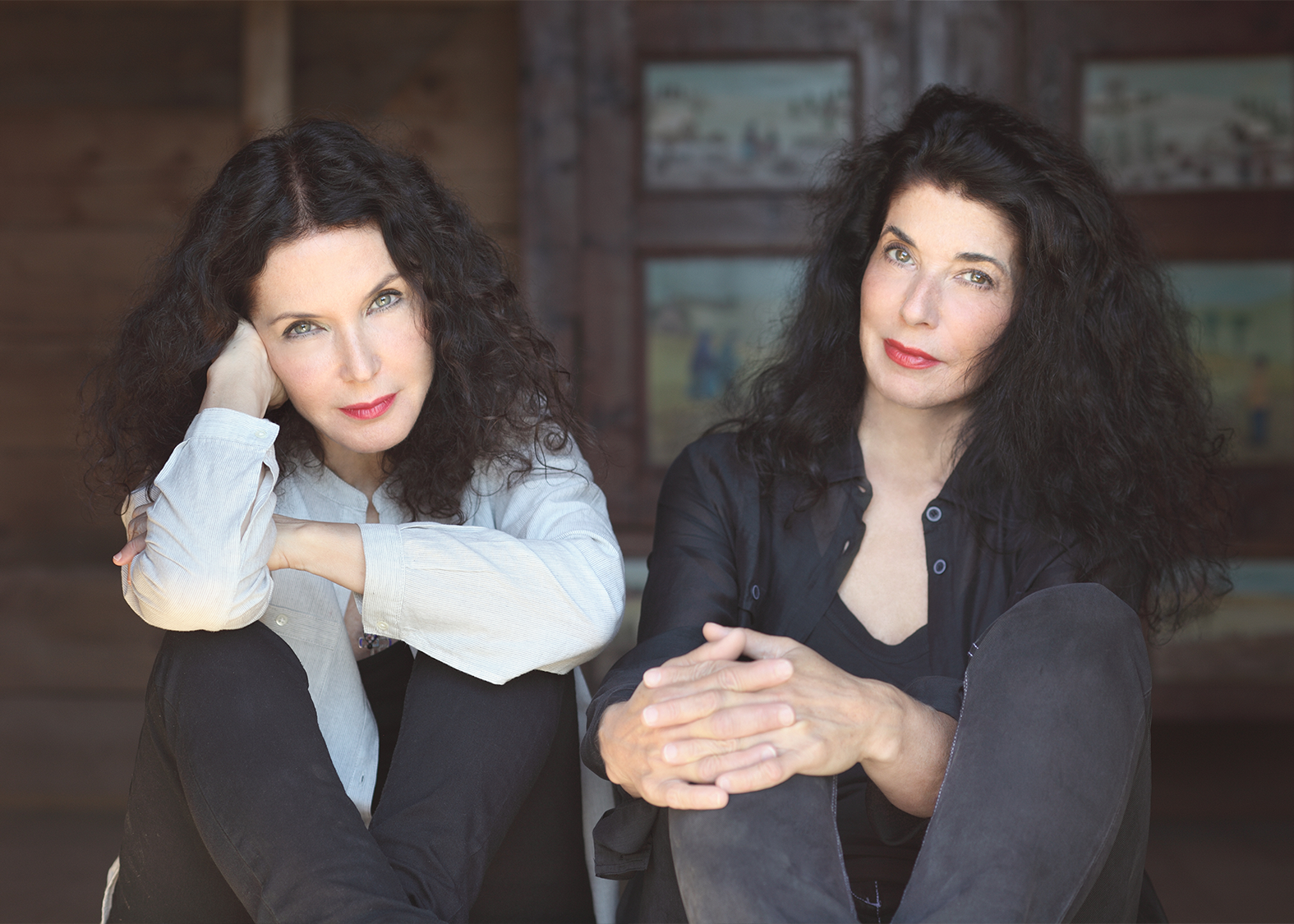 These sisters have transformed the Piano Duo
The New York Times
---
Katia and Marielle Labèque are sibling pianists renowned for their ensemble of synchronicity and energy. Their musical ambitions started at an early age and they rose to international fame with their contemporary rendition of Gershwin's Rhapsody in Blue (one of the first gold records in classical music) and have since developed a stunning career with performances worldwide.
They have played with the most prestigious orchestras such as the Berlin Philharmonic, Bayerischer Rundfunk, Boston Symphony, Chicago Symphony, Cleveland Orchestra, Czech Philharmonic, Dresden Staatskapelle, Filarmonia della Scala, Leipzig Gewandhaus, London Symphony, London Philharmonic, Los Angeles Philharmonic, New York Philharmonic, Orchestre de Paris, Philadelphia Orchestra, Royal Concertgebouw Amsterdam , Santa Cecilia and Vienna Philharmonic, under the direction of Marin Alsop, Alain Altinoglu, Semyon Bychkov, Sir Colin Davis, Gustavo Dudamel, Gustavo Gimeno, Mirga Grazinyte-Tyla, Pietari Inkinen, Louis Langrée, Zubin Mehta, Juanjo Mena, Andres Orozco-Estrada, Seiji Ozawa, Antonio Pappano, Matthias Pintscher, Georges Pretre, Sir Simon Rattle, Santtu Matias Rouvali, Esa-Pekka Salonen, Leonard Slatkin, Michael Tilson Thomas and Jaap van Zweden.
They have appeared with Baroque music ensembles such as The English Baroque Soloists with Sir John Eliot Gardiner, Il Giardino Armonico with Giovanni Antonini, Musica Antica with Reinhard Goebel, and Venice Baroque with Andrea Mar- con, il Pomo d'oro with Maxim Emelyanichev and also toured with The Age of Enlightenment and Sir Simon Rattle. They will be on stage once more with Giardino Armonico and Giovanni Antonini in 2019.
Katia and Marielle have had the privilege of working with many composers including Thomas Adès, Louis Andriessen, Lu- ciano Berio, Pierre Boulez, Bryce Dessner, Philip Glass, Osvaldo Golijov, György Ligeti, Nico Muhly and Olivier Messiaen. At Walt Disney Concert Hall in Los Angeles they presented the world premiere of Philip Glass's new Concerto with the Los Angeles Philharmonic Orchestra under the direction of Gustavo Dudamel. Last spring also saw the world premiere of Bryce Dessner's concerto at Royal Festival Hall with the London Philharmonic Orchestra and John Storgards and in June 2020 a new concerto written by Nico Muhly will receive its world premiere at Lincoln Center with New York Philharmonic and Jaap van Zweden.
The Labèques play in festivals and renowned venues worldwide including the Vienna Musikverein, Hamburg Musikhal- le, Munich Philharmonie, Carnegie Hall, Royal Festival Hall, La Scala, Berlin Philharmonie, Blossom, Hollywood Bowl, Lucerne, BBC Proms, Ravinia, Tanglewood, and Salzburg. An audience of more than 33,000 attended a gala concert with the Berlin Philharmonic conducted by Sir Simon Rattle at Berlin's Waldbühne, now available on DVD (EuroArts). A record audience of more than 100,000 attended the Vienna Summer Night Concert in Schonbrunn (now available on CD and DVD by SONY). More than 1.5 million viewers followed the event worldwide on television.
For their own label KML recordings, they have released a CD box Sisters (2014). Previous releases include a Gershwin-Bernstein album, and their project Minimalist Dream House (50 years of minimalist music). The DVD "The Labeque Way, a letter to Katia and Marielle by Alessandro Baricco" produced by El Deseo (Pedro and Augustin Almodovar) and filmed by Felix Cabez is released by EuroArts. Their biography, "Une vie a quatre mains" by Renaud Machart is published by Buchet-Chastel.
The Labèques' label KML Recordings joined the historical label Deutsche Grammophon, their first collaboration being Stravinsky's "Rite of Spring" and Debussy's "Epigraphes Antiques", followed by "Love Stories" with music by Leonard Bernstein and David Chalmin , "Amoria", a journey to their Basque roots covering five centuries of music , "Moondog", a tribute to Louis Thomas Hardin, one of the true geniuses of his time. They just released a new album « El Chan » dedicated entirely to American composer Bryce Dessner, including his Concerto for two pianos with Orchestre de Paris conducted by Matthias Pintscher. The album is dedicated to the film director Alejandro Gonzalez Iñarritú, who created the album cover artwork.
Most recent performances include concerts with the New York Philharmonic, Camerata Salzburg, Elb Philharmonie Hamburg and Thom Yorke, Royal Concertgebouw Orchestra and Semyon Bychkov, Dresden Staatskapelle at Easter Festival Salzburg with Andres Orozco-Estrada , Chicago Symphony, Los Angeles Philharmonic, San Francisco Symphony and Berlin Philharmonic, including return visits to the Cleveland Orchestra, New York Philharmonic, Hollywood Bowl and Cincinnati Symphony. At the invitation of the Philharmonie Hall in Paris for a special « Week End » , attention was focused on "Am- oria", "Invocations" and their new project for two guitars and two pianos with David Chalmin and Bryce Dessner including a piece written for them by Thom Yorke "Don't fear the Light" with Thom Yorke as special guest.
Website: www.labeque.com
Social links
Featured image:
Katia and Marielle Labèque