Transpositions, Pt. 3: Lacina Coulibaly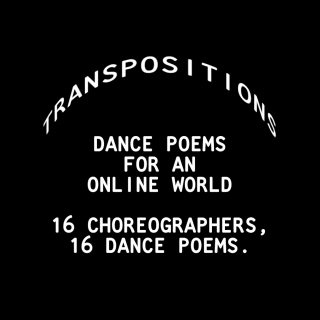 Witness what happens when Yale Dance Lab in partnership with the Yale Schwarzman Center invites 16 choreographers to create digital dance poems, performed by dancers from across the Yale community. Knitting together local, national, and international communities of dance, Transpositions: Dance Poems for an Online World explores the continuous and interrupted transmission of embodied dance practices in digital life. Edited by Kyla Arsadjaja MFA '20 and with sound design by Stan Mathabane MFA '24, the concept and direction of this episode is by Lacina Coulibaly.
Coulibaly was born in Burkina Faso. His professional dance career, deeply rooted in African traditional dances, later merged with European contemporary influences to create a uniquely African choreographic expression. In 1995, Lacina created the award-winning Cie Kongo Bâ Teria with Souleymane Badolo and Ousseni Sako, which toured extensively in Africa,Europe and the US. He has also danced and choreographed with international dance companies (Salia ni Seydou, Faso Danse Theatre, TchéTché, Urban Bush Women), and collaborated with such artists as Emily Coates, Amy Sullivan, Kota Yamakazi and Seydou Coulibaly. Lacina has taught at Brown University, New School, Sarah Lawrence College, Barnard College, EDIT and CDC, la Temitière. He is currently guest lecturer at Yale University and artistic director of Cie Hakili Sigi.
Transpositions choreographers are drawn from Yale faculty, New Haven, Philadelphia, New York, Burkina Faso, and South Africa. Transpositions is sponsored by Dance Studies and Theater and Performance Studies with support from the Wallace Fund for Dance and the Yale Schwarzman Center.