Transpositions, Pt. 2: Brian Seibert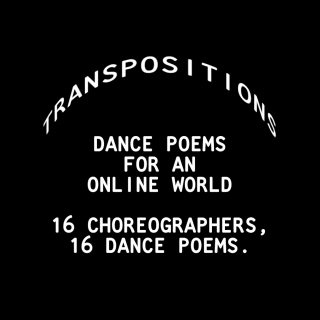 Witness what happens when Yale Dance Lab in partnership with the Yale Schwarzman Center invites 16 choreographers to create digital dance poems, performed by dancers from across the Yale community. Knitting together local, national, and international communities of dance, Transpositions: Dance Poems for an Online World explores the continuous and interrupted transmission of embodied dance practices in digital life. Edited by Kyla Arsadjaja MFA '20, and with sound design by Joe Krempetz MFA '24, the concept and direction of this episode is by Brian Seibert.
Next, watch an interview with dancers from the episode.
Seibert is the author of What the Eye Hears: A History of Tap Dancing (FSG, 2015), which was a finalist for a National Book Critics Circle Award and won an Anisfield-Wolf Book Award. Since 2011, he has been a dance critic and features writer for The New York Times, and he has contributed to The New Yorker since 2002. His reviews, features, and essays have appeared in The Village Voice, Slate, Dance Magazine, and The Threepenny Review, among other publications. He has been awarded fellowships from the Guggenheim Foundation, MacDowell and Yaddo. A graduate of Yale University and Columbia University, he has taught writing and dance history at the Chinese University of Hong Kong, Columbia University, and Yale University. 
Transpositions choreographers are drawn from Yale faculty, New Haven, Philadelphia, New York, Burkina Faso, and South Africa. Transpositions is sponsored by Dance Studies and Theater and Performance Studies with support from the Wallace Fund for Dance and the Yale Schwarzman Center.