'One,' Episode 22: Nora Massie & Safia Speer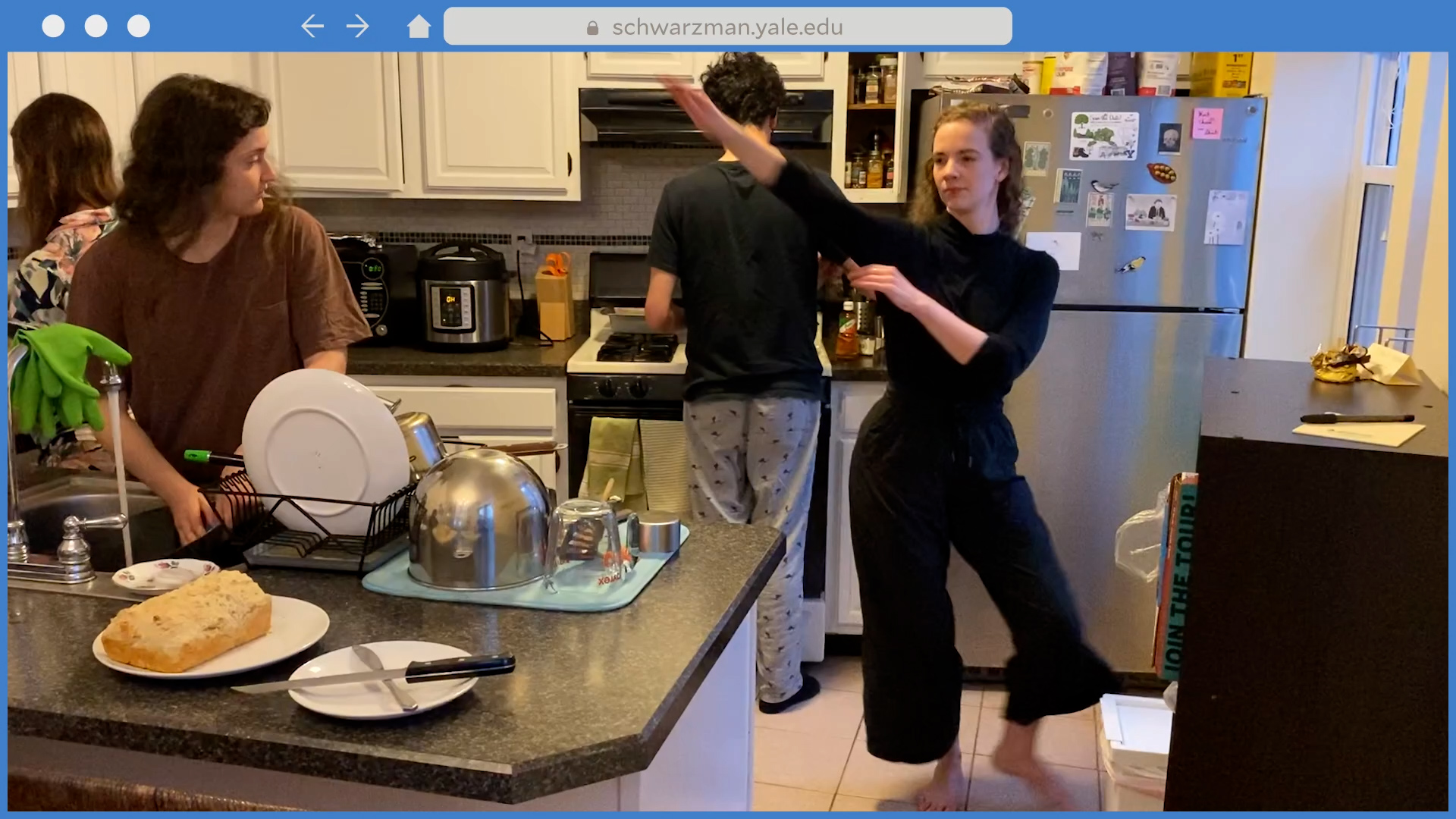 In episode #22 of the Yale Schwarzman Center web series, One, Nora Massie YC'22, Safia Speer YC'20, and members of A Different Drum dance company premiere a collaborative, made-for-video dance piece. Originally filmed in 2020, their imaginative work highlights the strength and continuity of community across distance.
One, a web series produced by Yale Schwarzman Center (YSC), highlights interdisciplinary approaches to the arts in relation to YSC's values of collaboration, wellness and belonging. The inaugural season illuminates the creative and academic merits of student works impacted by physical distance and explores perspectives on community-building among dispersed groups. The series title, One, is a nod to YSC's aspiration to advance a sense of "One Yale'' and create an interconnected community that builds new traditions of student engagement around the campus and into the world.
Subscribe to One on the YSC YouTube channel. Connect with YSC on Facebook, Twitter and Instagram for the latest digital content and announcements.
Featured image:

Screen grab from One, Episode 22.