Dream House Quartet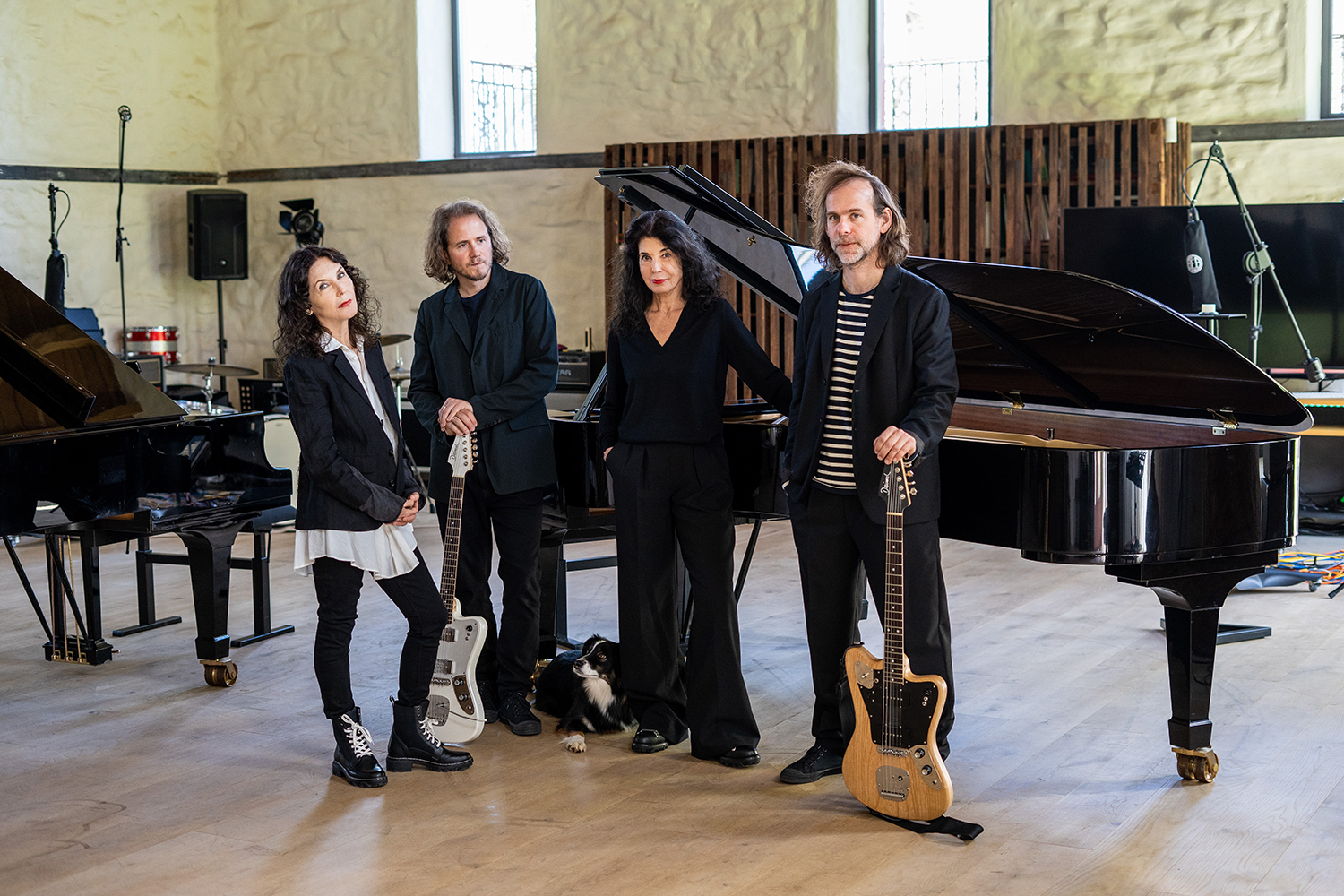 Formed in 2018, Dream House Quartet fuses decades of musical mastery of classical and contemporary forms. Legendary dueling pianists Katia and Marielle Labèque alongside pioneering composer-guitarists Bryce Dessner (The National, C'mon C'mon, Bardo) and David Chalmin (Innocence, La Terre Invisible) perform unparalleled works by visionary composers from the past half-century.
The quartet's premiere North American tour brings newly commissioned works from Thom Yorke (Radiohead) featuring his first compositions for classical music and concert halls for two pianos, electronics and modular synthesizer, world premieres from Bryce Dessner, David Chalmin, and works from Philip Glass, Anna Thorvaldsdottir, Meredith Monk, Steve Reich, and more.
Rarely has the weft and warp of the score been so realized, its question-and-answer dialogue with such perfect (and natural)
even-handedness.

About this performance
This one-night-only performance of Dream House Quartet is curated by acclaimed Grammy® award-winning musician, composer, arranger, and guitarist Bryce Dessner '98BA '99MM who,  nearly 25 years after graduating from Yale, has returned to New Haven  as the Schwarzman Center's inaugural artist-in-residence for music. As a feature of his multi-year residency, Dessner has curated and commissioned new works from a roster of emerging creators, produced in partnership with ArKtype / Thomas O. Kriegsmann, including Julia Bullock, Ash Fure, Nathalie Joachim, Kaneza Schaal, and Anna Thorvaldsdóttir—artists whose works amplify their lived experiences across gender, race, and culture. Read more
North American Premiere Tour Produced by ArKtype / Thomas O. Kriegsmann
Dan Bora, Sound
Sami Pyne, Associate Producer / Tour Manager
Featured image:
Dream House Quartet from l. to r., Maria Labèque, David Chalmin, Katia Labèque, and Bryce Dessner; photo: Mélanie Bordas