David Chalmin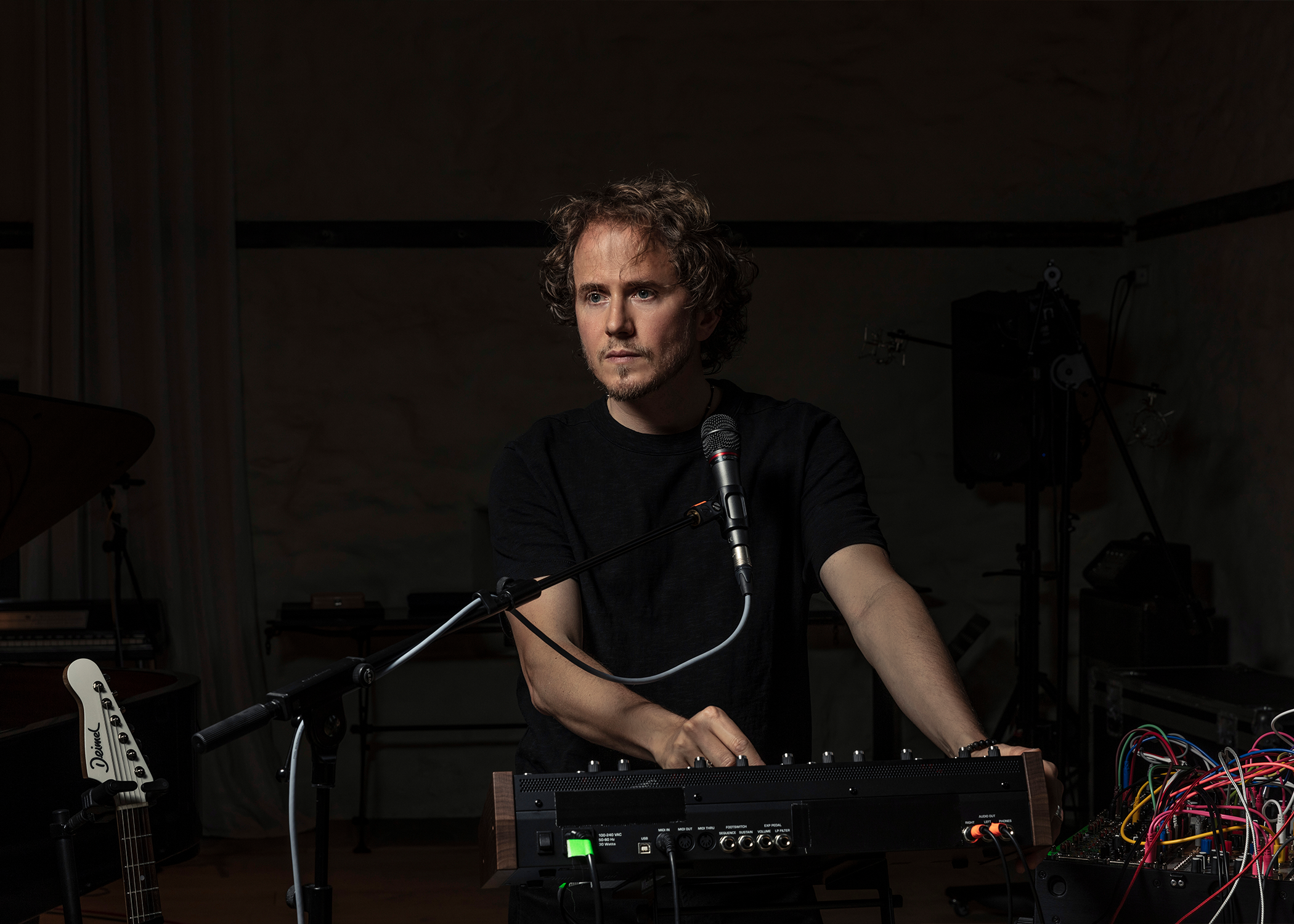 David Chalmin is a composer, producer, sound engineer and musician. Born in Chambéry, France, in 1980, he grew up in a strongly musical environment and after some years of piano studies, he began playing the electric guitar at the age of 14. His various collaborations extend from classical music to avant-garde. He was composer in residency at Le Lieu Unique in Nantes for the seasons 18/19 and 19/20 and was recently commissioned by the Foundation Singer Polignac .
As performer , he joined Bryce & Aaron Dessner (The National), Justin Vernon (Bon Iver) for the concert Invisible Bridge at the Paris Philharmonie. He is a member of Triple Sun together with Massimo Pupillo and Raphaël Séguinier. Their first album The City Lies in Ruins was released by Consouling sounds in May 2016. Together with Katia Labeque they have a project around Moondog that was premiered in Nuits de Fourvière (Lyon) with dancers Marie-Agnès Gillot, Yaman Okur and Stephane Deheselle.
Minimalist Dream House was created at King's Place London, and since then has performed at Paris Philharmonie , Disney Hall Los Angeles, Toronto Summer Festival, Auditorium Bordeaux, Odyssud Blagnac, and in Dortmund and Istanbul, among many other locations.
David's ballet Star-Cross'd Lovers was premiered at the Cité de la Musique in Paris. This original composition for pianists Katia & Marielle Labèque, electric guitar and drums is based on the Shakespearean drama Romeo and Juliet with a choreography for 7 dancers by world renowned break-dancer Yaman Okur. This piece has been performed in various venues including Théâtre du Châtelet, Luzern KKL, Montpellier Festival, Dortmund, Auditorium de Bordeaux, Pöstdam, Monte Carlo, Naples Festival, Biarritz Festival, and Bonn Festival.
In 2014 he was commissioned by the WDR orchestra in Köln to compose an orchestral suite of arrangements of Bernard Herrmann's film scores interpreted by the orchestra, Katia Labèque and her rock band in which he performs as guitarist. In 2013, he teamed up with Raphaël Séguinier to create the rock duet UBUNOIR. Their self-produced EP was released in may 2014.
David created his own studio in the center of Paris in 2009 (Studio K) where he does most of his productions. Since 2012, he also manages the Studio KML created by pianists Katia & Marielle Labèque in Rome, Italy. He produced and recorded there, all most recent releases of Katia and Marielle Labèque (Invocation, Sisters, Minimalist Dream House, Shape of my Heart, Satie, Bernstein/Gershwin). Since 2013 David Chalmin collaborates with British singer Matt Elliott as a co-producer (The Calm Before 2016 and Only Myocardial Infarction Can Break Your Heart 2013) and guitarist. David regularly composes and works for moving images. Collaborations include directors Felix Cabez, Cedric Ido, Antonin Martin-Hilbert, video artists Nathalie Joffre. He has written the original music for Madonna's short film "Her Story" filmed by Luigi & Iango. Most recents engineer/producer credits include Shannon Wright, The National, Gaspar Claus, Pedro Soler, Angélique Ionatos , Antoine Sahler, François Morel, etc.
Website: https://davidchalmin.com
Featured image:
David Chalmin, photo: Benjamin Juhel