Beyond the Studio: Hangama Amiri & Muheb Esmat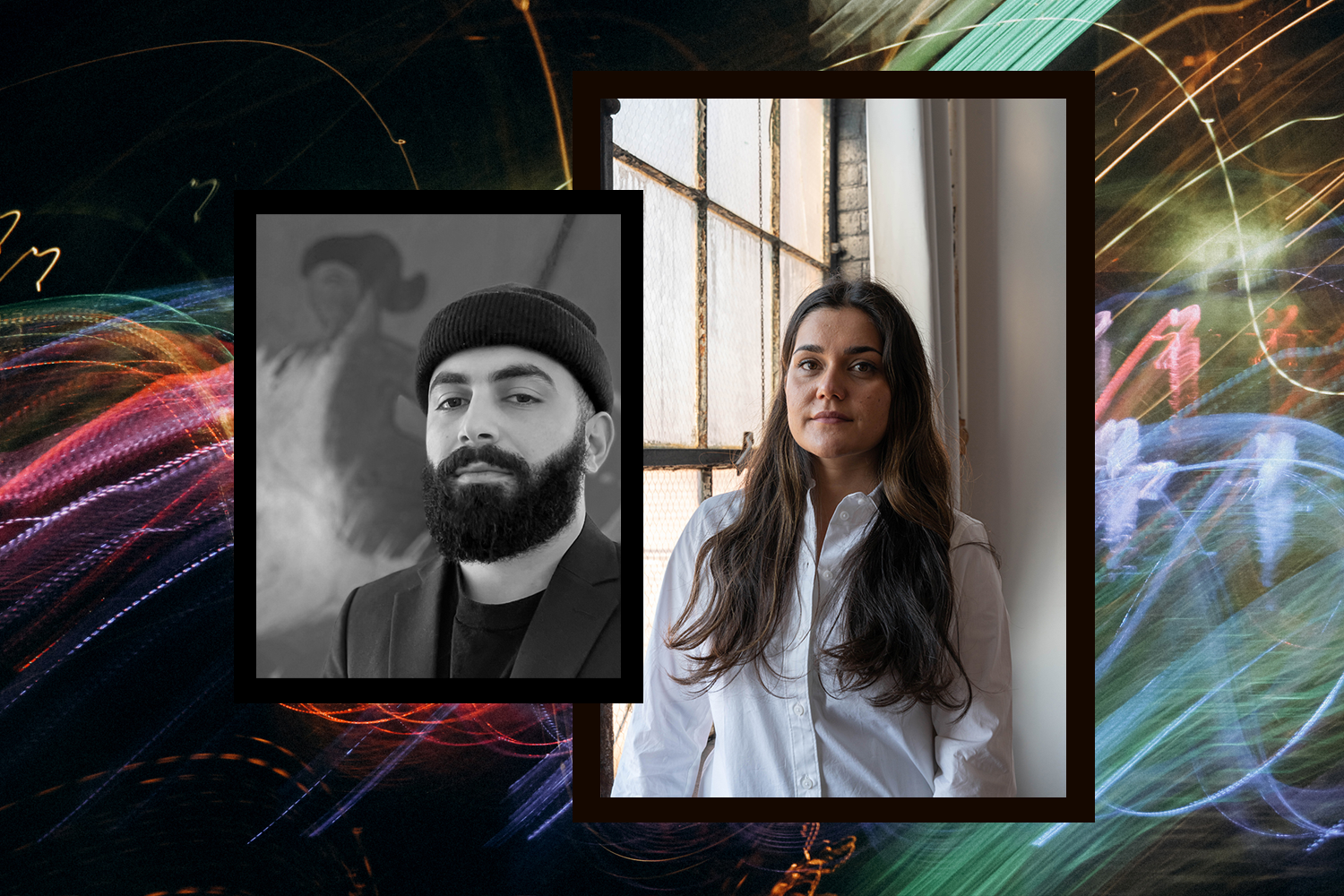 Beyond the Studio is a series that brings together creatives whose practices spill into media outlets, social justice platforms, marketplaces, startups, and cultural institutions. The business of art is the art of business, how these creatives charted their paths is nothing short of insightful and innovative. Our programming aims to empower young entrepreneurs to navigate their industries with more fluidity and possibility.
How do we cultivate our visions and voices? Where does forging coalitions, building movements, and being an entrepreneur align? Hear how these leaders expand their networks, contribute to civic engagement, work with local organizations, and leverage creativity as a strategy. 
This installment of Beyond the Studio features Hangama Amiri and Muheb Esmat
Hangama Amiri (b. 1989, Kabul, Afghanistan) holds an MFA from Yale University where she graduated in 2020 from the Painting and Printmaking Department. She received her BFA from NSCAD University in Halifax, Nova Scotia, and is a Canadian Fulbright and Post-Graduate Fellow at Yale University School of Art and Sciences (2015-2016). Her work is exhibited nationally and internationally in New York City, Toronto, France, Italy, London (UK), and Sofia, Bulgaria. She has won the 2011 Lieutenant Governor's Community Volunteerism Award, the 2013 Portia White Protege Award, and in 2015, her painting Island of Dreams won a runner-up honorable mention at RBC Canadian Painting Competition. Amiri was also an artist-in-residence at the Banff Centre for Arts & Creativity (Fall 2017), Joya AiR Residency Program in Almería, Andalucía, Spain (Winter 2017), World of CO Residency program in Sofia, Bulgaria (Spring 2018), and at Long Road Projects in Jacksonville, Florida (Summer 2019).
Muheb Esmat is a curator and researcher currently based in Brooklyn, NY. He holds a master's degree from the Center for Curatorial Studies, Bard College. His work broadly focuses on visual and digital culture in contemporary Afghanistan.
Featured image:

Muheb Esmat and Hangama Amiri