YSC Session: Creative License - A Session with Change Agent Michael Abels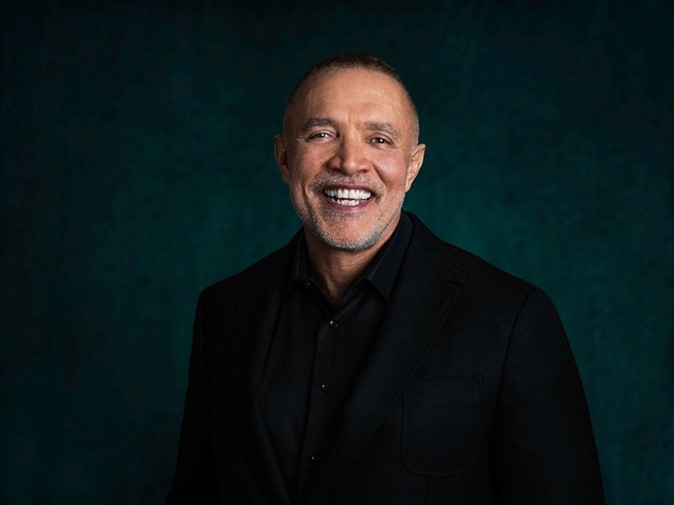 What role can art play in affecting seismic systemic change? Join composer and change agent Michael Abels, PhD candidate Collin Edouard, PhD candidate Rebecca Kuang, and Yale School of Music Director of Equity, Belonging, and Student Life Dr. Albert Lee in this Session. We invite you to share your experiences, and bring your questions about the opportunities for envisioning possible futures.
Lead Sessionists: Collin Edouard (PhD candidate), Michael Abels, Dr. Albert Lee, & Rebecca Kuang (PhD candidate)
Collin Edouard is a second-year ethnomusicology student focusing on the function of music in a Haitian Vodou ceremony. His interests involve vocality, spirituality, and instrumentation imbued with the power given by the lwa (Haitian Vodou spirit) to heal.
Michael Abels is best-known for his scores for the Oscar-winning film GET OUT, and for Jordan Peele's US, for which Abels won the World Soundtrack Award, the Jerry Goldsmith Award, a Critics Choice nomination, an Image Award nomination, and multiple critics awards. As a concert composer, Abels has received grants from the National Endowment for the Arts, Meet The Composer, and the Sphinx Organization. His orchestral works have been performed by the Chicago Symphony, the Cleveland Orchestra, the Atlanta Symphony, the Philadelphia Orchestra. Upcoming projects include the ballet for concert band FALLING SKY for Butler University, AT WAR WITH OURSELVES for the Kronos Quartet, and the Hugh Jackman film BAD EDUCATION for HBO.
Dr. Albert Lee is Director of Equity, Belonging, and Student Life at the Yale School of Music. He previously served on the faculty at the University of Nevada, Reno, where he was associate professor of voice and opera and faculty adviser to the Black Student Organization and the Phi Beta chapter of the Alpha Phi Alpha Fraternity. At the University of Nevada, Reno, he was also chair of the Faculty Diversity Committee and a member of the Academic Honesty and Conduct Review Board and the Chief Diversity Officer Advisory Board.
Rebecca Kuang is pursuing a PhD at Yale's department of East Asian Languages and Literatures; her areas of interest include representations of war, trauma, and nationalism in modern/contemporary Chinese fiction; decolonization, race, and class; as well as intersections of Sinophone literature with Asian American literature. She is also a translator of Chinese short fiction and a critically acclaimed novelist.