Landscape and Devised Performance Workshop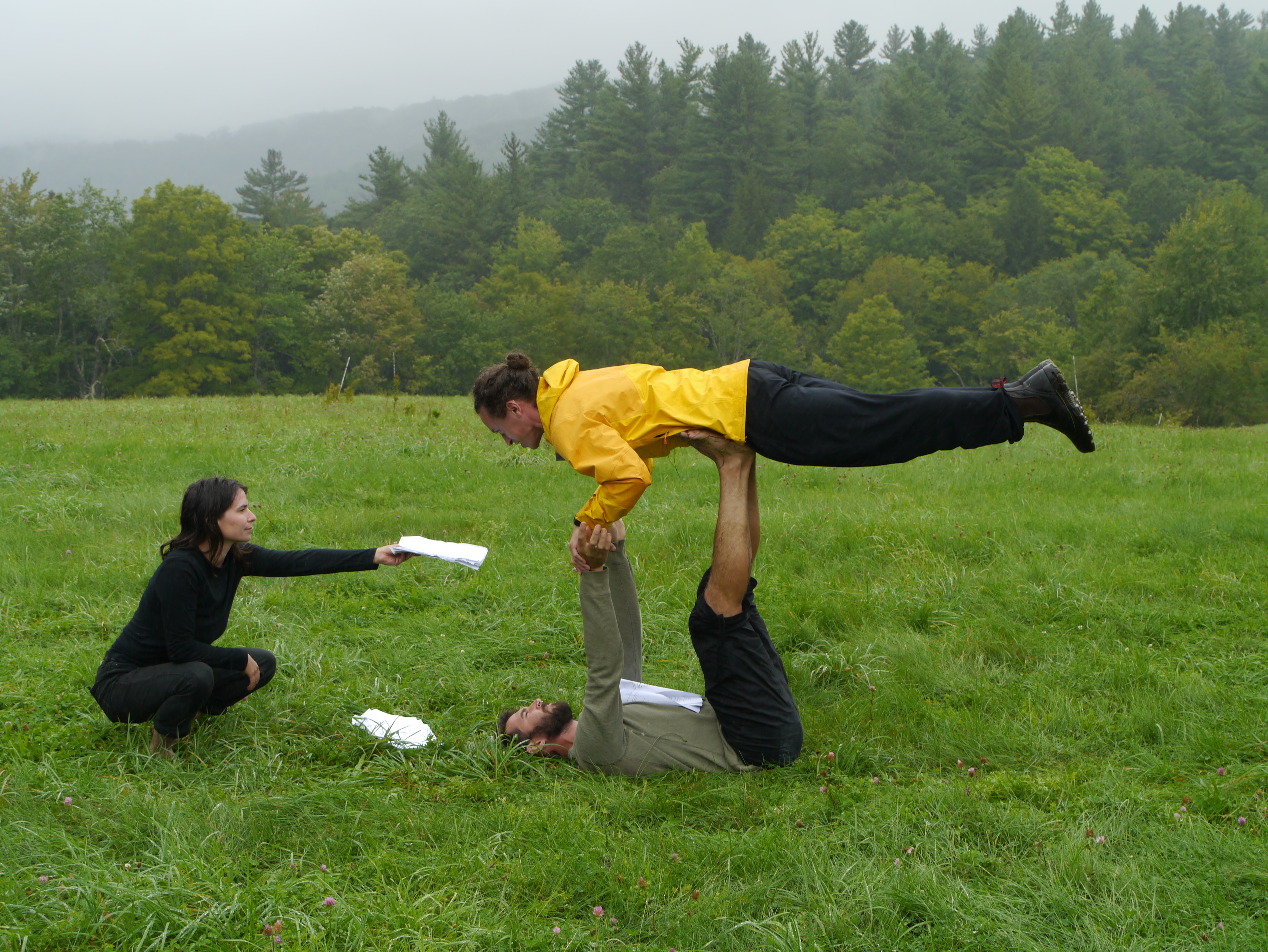 Practice devising site-specific theater through a generative physical training process. Led by physical theater makers from Clear Creek Creative and Faultline Ensemble, this 3-hour workshop will share training methods to create short scenes, explore the relationship between the creation and the space in which it is made, and discover the impact of landscape on performance. No theater or performance experience necessary.
This workshop is open to asymptomatic vaccinated and boosted audience members only. Please bring your COVID 19 vaccination card or a clearly legible photo of your vaccination card on your phone and a photo ID. Front of House staff will be checking tickets, IDs, and proof of vaccination.
Featured image:

Michael Hulbert, Jake Kuhn and Zoë Batson rehearse a scene from Contact at the Cody Farm in Whitneyville, VT, summer 2021. Photo by Mireille Bejjani.