Arts & You Table Talks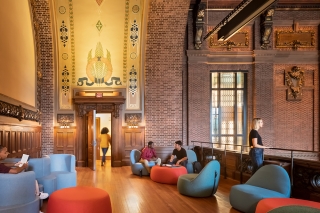 Yale Schwarzman Center invites you to participate in a virtual information session. Come learn who we are, what our vision for the Center is, what types of programming you can expect. Bring your curiosity, too  – there will be a Q&A in which members of the YSC team will answer your questions!
Register now (NetID required)
Featured image:

Commons West Balcony, also known as the Graduate and Professional Student Lounge. Photo by Francis Dzikowski.