AREAS: Augmented Reality Experience At Schwarzman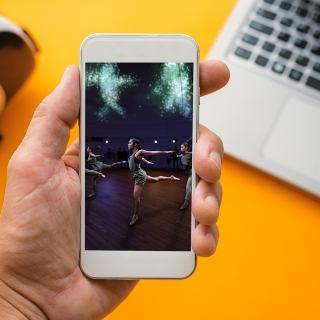 The best opportunity to experience the Yale Schwarzman Center (YSC) building prior to the 2021 opening is coming this winter! The Schwarzman Center and Center for Collaborative Arts and Media (CCAM) Project Fellowship are pleased to announce the first-ever Augmented Reality Experience At Schwarzman. AREAS will be a virtual journey through three of the Center's highly anticipated spaces, including the newly renovated Dome, the signature Bistro, and the unmissable heart of campus: Commons.
In coming weeks, look for AREAS posters around campus and AREAS image markers on the YSC website. Scan them using your mobile device to unlock and explore student performances and art exhibitions in high-resolution, augmented reality. AREAS is slated to begin this winter and extend into spring 2021 in three episodes, offering multiple chances to experience, meet, collaborate and eat…virtually, at least…while the Center moves into physical programming when the doors officially open.
This collaboration between YSC and CCAM aims to highlight the dynamic potential of the Center's renovated spaces through sharing and positioning existing creative work by Yale students and affiliated organizations. Charge your phone. See you soon.
"Mock up smartphone screen" displaying artist's rendering of the Dance Studio features the Yale Dance Lab's spring 2019 re-staging of choreographer Bill T. Jones's seminal work, "D-Man in the Waters" (1989). Performance undertaken in coordination with the Bill T. Jones/Arnie Zane Company. Original photography by Michael Marsland.